How to make a homemade lotion?
Read Time:
1 Minute, 38 Second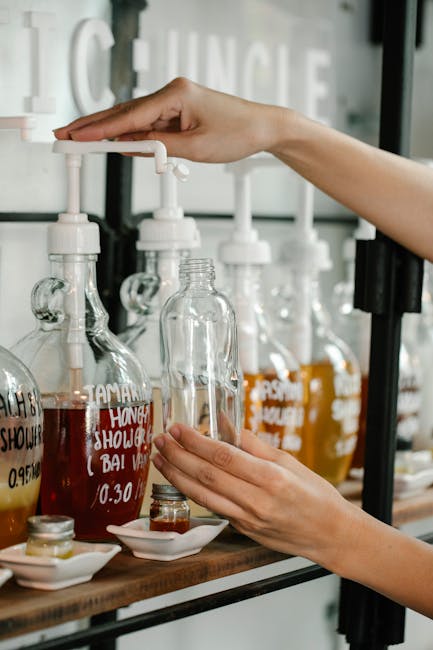 How To Make Homemade Lotion
Making your own lotion is a great way to save money and use natural ingredients that are good for your skin. All you need is some basic kitchen ingredients, a few simple tools from your bathroom and a little bit of patience!
What You Will Need
Coconut Oil: Coconut oil is a great base for homemade lotion because it helps your skin stay hydrated and gives it a nice, healthy glow.
Beeswax: Beeswax helps thicken your lotion and adds a protective barrier to your skin to help keep moisture locked in.
Essential Oils: Essential oils add a pleasant scent to your lotion and can have aromatherapeutic effects.
Mixing Bowl: A glass or ceramic bowl is ideal for mixing your ingredients.
Mixing Spoon: You will need a spoon or other stirring utensil to combine your lotion ingredients.
Container: You will need something to store your lotion in after you've made it. An airtight container is ideal.
Instructions
Gather your ingredients and tools.
Measure out 1 cup of coconut oil and melt it in the microwave.
Measure out 2 tablespoons of beeswax and add it to the melted coconut oil.
Stir the mixture until the beeswax has melted and the ingredients are fully combined.
Add 10-15 drops of your favorite essential oil and stir again.
Transfer the lotion to your airtight container.
Let your lotion cool and solidify before using.
Tips and Warnings
Keep Cool: Homemade lotions can spoil if left in hot or humid conditions, so be sure to store your lotion in a cool place.
Test First: Always do a patch test on a small area of skin before using a new lotion, especially if you are using a new essential oil.
Making your own lotion is easy and fun! With just a few simple ingredients and a bit of patience, you can create a custom lotion that is sure to keep your skin feeling hydrated and healthy.