How to make a successful remarketing campaign?
Read Time:
1 Minute, 48 Second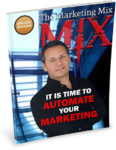 How to Make a Successful Remarketing Campaign
Remarketing campaigns are an effective digital marketing strategy that can help you draw targeted users back to your digital properties. It allows you to strategically target audiences who have already interacted with or shown interest in your brand and helps convert them into leads or paying customers. Here are some tips on how to create a successful remarketing campaign:
1. Develop a Comprehensive Strategy
The key to successful remarketing is having a clearly defined strategy in place. You need to devise a plan that outlines your objectives, target demographics, optimization techniques, and performance metrics. This ensures that you do not execute your campaigns without having a clear roadmap.
2. Match Your Ads with Your Target Audience's Interests
When it comes to remarketing, it is important to understand the interests and needs of your target market and create campaigns that address these needs. You need to craft compelling ads that motivate people to click and ultimately convert.
Discover everything about Inbound Marketing Strategy
3. Take Advantage of Automation
Automation is one of the biggest advantages of using remarketing campaigns. You can use automated tools to create, optimize, and manage your campaigns. Automation helps you save time and resources and allows you to reduce the manual effort required to run remarketing campaigns.
4. Measure Performance and Make Adjustments
Once you have launched your remarketing campaign, it is important to track and monitor its performance. Use analytics tools to track vital metrics such as impressions, clicks, conversions, and overall ROI. With these insights, you can tweak the campaigns and make the necessary adjustments to maximize conversions.
5. Test, Test, and Test Again
Continuous testing and optimization is essential for a successful remarketing campaign. You should test different strategies, messaging, and creatives to find out which works best and make changes accordingly. This ensures that your campaigns are performing as efficiently as possible.
In conclusion
Remarketing campaigns can be a powerful tool for driving conversions and increasing sales. However, it is important to remember that they require thorough planning and optimization. Following the above tips can help ensure that your remarketing campaigns are successful and effective.