How to make homemade pizza?
Read Time:
1 Minute, 38 Second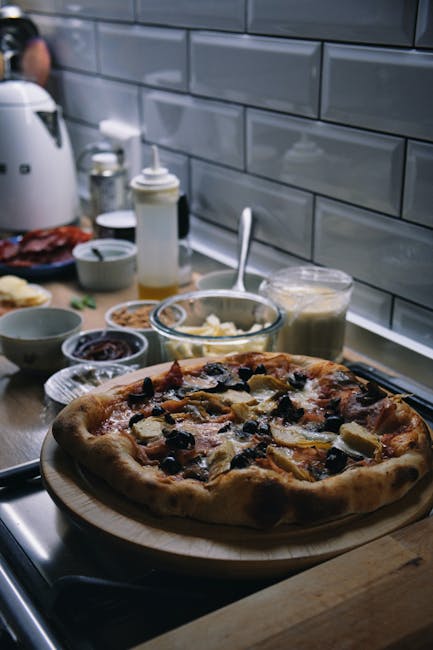 How to make homemade pizza: A step-by-step Guide
Pizza is easily one of the most popular dishes in the world. Cooking your own pizza at home is easy, tasty and much cheaper than buying it ready-made. Here is a step-by-step guide on how to make an amazing homemade pizza.
Step 1: Making The Dough
Ingredients: For making basic pizza dough, you will need ⅔ cup warm water, 2 ½ cups of all-purpose flour, 2 tablespoons extra-virgin olive oil, 1 teaspoon sugar and 1 ½ teaspoons of instant yeast.
Instructions:

In a medium bowl, mix together warm water and yeast until dissolved. Add the flour, olive oil, sugar and salt. Mix until combined.
Knead the dough for 5 minutes until it becomes smooth and springy to the touch.
Form the dough into a ball and place into a lightly floured bowl. Cover the bowl with a damp kitchen towel and leave to rise in a warm place until the dough has doubled in size.
Once the dough is doubled in size, knead it lightly and roll it out into a thin round.
Step 2: Preparing the Toppings
Ingredients:
For toppings on your pizza, you can use any combination of ingredients you prefer. Some popular options are cherry tomatoes, bell peppers, mushrooms, onions and olives.
Instructions:

Preheat your oven to 450 degrees Fahrenheit.
Slice or dice the toppings of your choice into small pieces and set aside.
Spread a thin layer of tomato sauce over the pizza dough.
Sprinkle your favorite cheese over the tomato sauce.
Add the toppings of your choice to the pizza.
Sprinkle crushed black pepper or garlic powder to taste over the pizza.
Step 3: Baking the Pizza
Instructions:

Place the pizza into the preheated oven and bake for 20 minutes, or until cheese is melted and bubbly.
Remove the pizza from the oven and let cool for 5 minutes before slicing and serving.
Enjoy your homemade pizza!