How to plan a camping trip?
Read Time:
1 Minute, 50 Second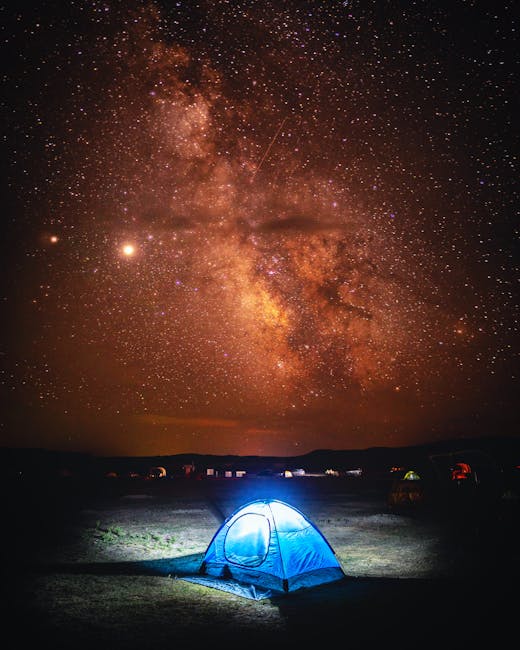 How to Plan a Camping Trip
Camping is one of the best and rewarding experiences you can have. However, planning a camping trip is intense. Here are some tips to help you plan the perfect camping trip:
Decide on the Destination
The most important part of planning a camping trip is deciding on where you want to go. Think about how much free time you have and what type of atmosphere you want. Do you want a family vacation or an adventure trip? Research different camping spots, read reviews, and ask your friends and family for their thoughts.
Choose a Date
Once you have chosen the destination, the next step is to decide on a date. Look at the weather forecast and find out the conditions you will be dealing with. Consider the time of year and how busy the campsite will be.
Gather Supplies
The next step is to gather all the supplies you will need. Make sure to bring enough food, water, clothing, and other essentials. If you are camping in an area with bears, you will want to bring a bear-resistant container.
Make a Campsite Plan
Once you have all the supplies, it's time to plan the campsite. Search for the perfect campsite that meets your needs. Point out potential hazards and plan the layout of each campsite.
Check the Equipment
Once the campsite is planned, it's time to check the equipment. Make sure everything is in working order and that you have everything you need. Bring extra batteries, matches, and a first-aid kit, just in case.
Stay Safe
Once the equipment is all set, it's time to enjoy the trip. Make sure to stay safe when camping. Let someone know your itinerary, bring a map and compass, and practice basic fire safety.
Enjoy the Camping Trip
Finally, make sure to enjoy the camping trip. Make the most of your time outdoors and create amazing memories. Eat s'mores, star gaze, and go on adventures.
By following these tips, you should be able to plan the perfect camping trip. With the right preparation and the right attitude, you and your friends will be able to have an unforgettable camping experience.