How to take professional photos?
Read Time:
1 Minute, 49 Second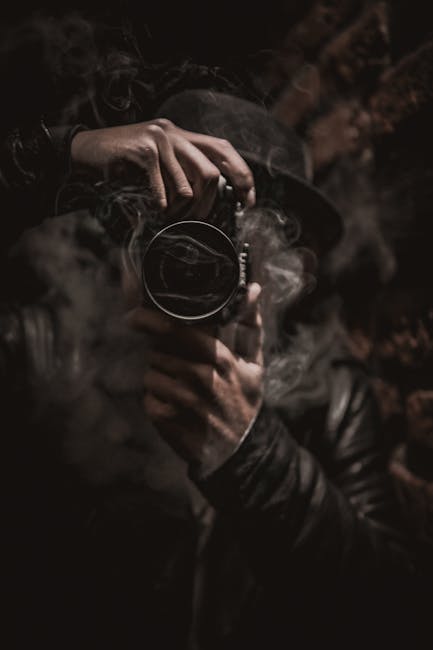 How to Take Professional Photos
The right tools and techniques can help you achieve an impressive collection of professional-looking photos. Whether you're capturing a special moment or shooting a professional event, these tips will help you create captivating images.
1. Find the Right Light
No matter the type of camera you use, the right light will make all the difference in a photograph. Natural light is best, but it needs to be taken into account, as it can create shadows or bright spots. Consider the direction of the light, intensity, and the time of day to get the best results.
2. Use a Tripod
Using a tripod helps to remove camera movement, which can be a result of presses and taps on the camera shutter or just the movement of the hand. The steadiness of the tripod helps to capture sharp images at any focal length or lighting.
3. Adjust ISO and Aperture
Set the ISO to a reasonable level. Higher ISO means more digital noise and grainy images, while lower ISO means less noise. The aperture size also needs to be taken into account to determine the depth of field.
4. Use a Remote
Using a remote shutter helps to take shots without having to press the camera shutter, which can potentially move the camera. Remote shutters are especially useful for long-exposure and night photography.
5.Composition
The composition of a photo can have a huge impact on the overall result, from drawing attention to a certain feature or element to making sure the lines and elements are aligned properly. Consider framing, balance, and the rule of thirds when composing your image.
6. Editing Your Photos
Editing can help to enhance your photos and make them look more professional. Start by adjusting the exposure and sharpness to bring out the most in the picture. Then, use any other tools available, such as dodging and burning, saturation, and more, to refine the image.
Conclusion
Taking professional-looking images doesn't necessarily require fancy, expensive equipment. All you need is the right light and some creative ideas. With the correct tools and techniques, you can create beautiful and captivating photographs!